SmogBuster Sponsors 2016 Canadian Death Race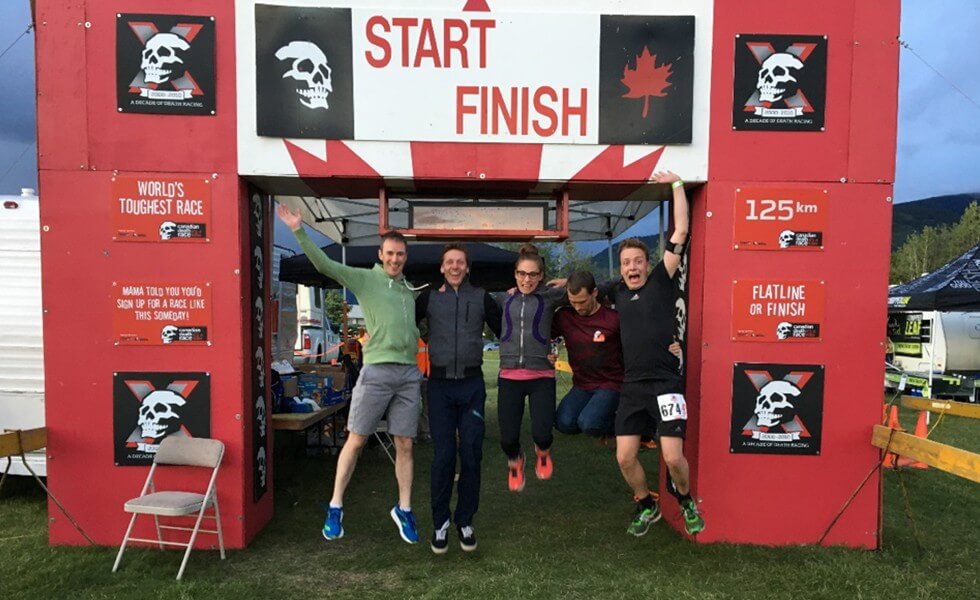 At SmogBuster, one of our core values is safety and we strive to promote a safe culture both in our own company and those who we do work with because safety benefits everyone. We recently received a loss prevention excellence award from Syncrude for our seven years of service without a single loss-time injury to prove our dedication to safety.
In our journey to promote safety and strive for a safer workplace, we believe that keeping up active lifestyles plays a big role in injury prevention both at home and at work. In an effort to promote and foster this culture of healthy and active lifestyles, SmogBuster sponsored a five-person relay team for the 17th Canadian Death Race this past weekend in Grande-Cache Alberta.
This was a first at this event for four of the five runners and the experience was nothing short of amazing. As the day went by, hopes of simply participating and completing the 125km race progressively morphed into the realization that we were contending for a spot on the podium. In what became a nail-biter finish, the SmogBuster team raced to earn a 1st place finish in the mixed team division!
While the race was truly an unforgettable event, discovering what an amazing community of trail runners we have in Alberta with the beautiful setting of the town of Grande-Cache as a back-drop made this a truly awesome experience for us and everyone involved.